SimFlyer has been providing high-quality flight simulator avionics add-ons commercially since 2003. Our online catalog offers avionics expansion packs for use with (MSFS) Microsoft® Flight Simulator (both FSX and FS9 / FS2004 versions) as well as Prepar3D® flight simulator software.  Our avionics simulations packages include the Garmin GNS 430/530 , GNX 480/GMX 200, and the BENDIX/KING GPS.
At SimFlyer our main focus is to provide our customers with well balanced gaming add-ons that are both user friendly and as realistic as feasibly possible within a gaming capacity. But don't take our word for it… check out the in-game product video below and see for yourself.
Please check out our in-game product video below.
---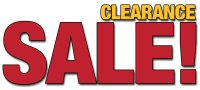 We also have a line of Clearance Products that have never been "officially updated" for Microsoft® FSX and Prepar3D® but are still great products and only $5 each!
These are all "legacy products" and are no longer officially supported but were once top sellers in our catalog. Although we don't offer support on these products anymore they should still work in FSX and Prepar3D® if you can point the installers manually and can excuse the outdated user manuals and installation instructions.
---
Copyright © 2003-2015 SimFlyer. All Rights Reserved.